Prom 101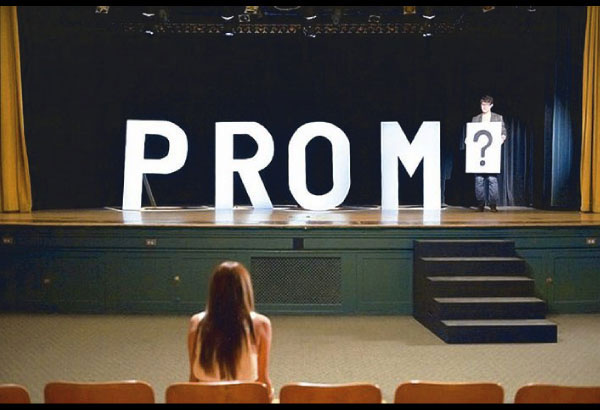 Hang on for a minute...we're trying to find some more stories you might like.
"Will you go to prom with me?" Is the question many students are asking this time of year. You can be unique or original, you just have to get the point across.
Here are a few things students said would be a deal breaker when getting asked to prom. Molly McNeil said, "If your friend dares you to ask someone and you don't really wanna go, don't even bother asking." Gracie Musgrave said, "Don't say 'If I can't find anyone better, will you go with me?'" If you are going to ask someone to prom, you have to be kind and nice.
When you ask someone to prom, try learning what they are interested in and what their hobbies are. You could make a cute Grey's Anatomy poster if that is their favorite show. You could do some kind of pun with their favorite food. Find their interests, and use it to your advantage.
There is always someone you don't want to go to prom with, and they always end up asking you. A few ways to politely say no to someone is to first say, "Thank you." Thank them for asking you, because it is an honor to even be thought of. Next, you have to break the bad news that you do not want to go to prom with them. You could say, "I was planning on going alone this year." If you use that excuse, then you HAVE to go to prom alone. Otherwise, you just seem like a jerk. A wise teacher once said, "If all else fails just come up with a random excuse." Now, that may not always be the right answer. When turning someone down, there is no need to be rude. You can let them down gently and not embarrass them.
So, with all of this advice, go get your date and have a night to remember!