Once an Indian, Always an Indian
Hang on for a minute...we're trying to find some more stories you might like.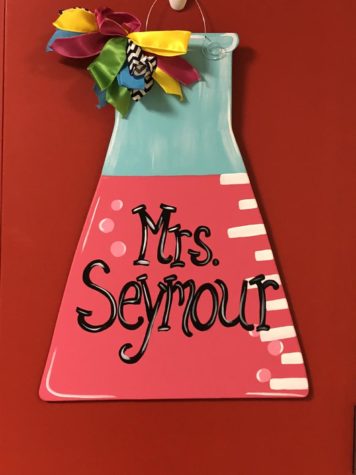 Previous grade school teacher, Amanda Seymour, has switched her teaching position to the new Wayne City High School science teacher this year. Seymour graduated from Wayne City High School in 1999. She went to Rend Lake College and transferred to the University of Phoenix for teaching. She graduated from college in 2011 and began her paraprofessional position the fall of 2011. After five years as a paraprofessional, she accepted a position as a fourth grade teacher in 2016. She taught fourth grade for two years. As many new spots opened up at Wayne City High School over the summer break of 2018, she decided to apply for the job. When asked if she likes her new job, she replied, "Yes, I absolutely love this new position. Chemistry is so fun, and I enjoy being able to create new relationships and watch students prepare for college. I was nervous to change from fourth grade to high school, but as the days go on, I have come to absolutely love it! I only hope I can be a successful teacher and make learning easy and fun for the students." Mrs. Seymour is married and has four children, three girls and one boy. So far, she loves her new job as a science teacher, and she can't wait to see where this journey takes her!