Save the Best for Last
Hang on for a minute...we're trying to find some more stories you might like.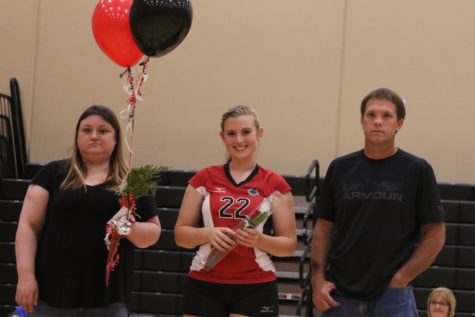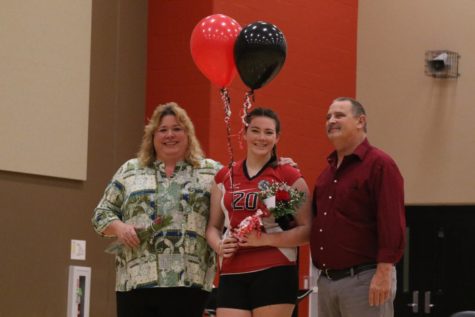 Senior volleyball players played their hearts out one last time on their home court. It was a bittersweet night for the senior girls, but they will always hold several memories close to their hearts that took place during volleyball. Playing a sport with friends is a bond that will never be broken. Seniors played Woodlawn High School for their last rally on home court. FCA provided bags with a water and a variety of snacks for both teams.  
This year's seniors include Hanah Cooper and Abagail Atwood. Hanah played all four years of volleyball and Abagail played for three years. At the beginning of the season, we lost three seniors due to injuries and changing schools. Senior Hanah Cooper said, "Senior night sneaks up on you fast, so play every game like it is your last." Cooper played middle front all year up until now, she has the position of outside hitter for at least a month. Abagail Atwood stated, "One day we won't be volleyball players anymore. We won't have those long bus rides throughout the week. We won't have those bruises all over our bodies. We won't have that routine we do before we serve. Our teammates will become distant and our laughs will become limited. Eventually, the one thing we looked forward to will come to an end. One day we won't be a volleyball player, we will just have the memories of one." Atwood played left back position during this season.
The Indians fought hard their first match but lost by three points. They fell short the second match in a hard battle. The volleyball team and pep club fans took a road trip to Mt. Vernon following the game to eat at Applebee's. The place was packed with Wayne City fans. The Journalism Staff wishes the seniors the best in their future accomplishments.