CORONA VIRUS: THE KILLER COLD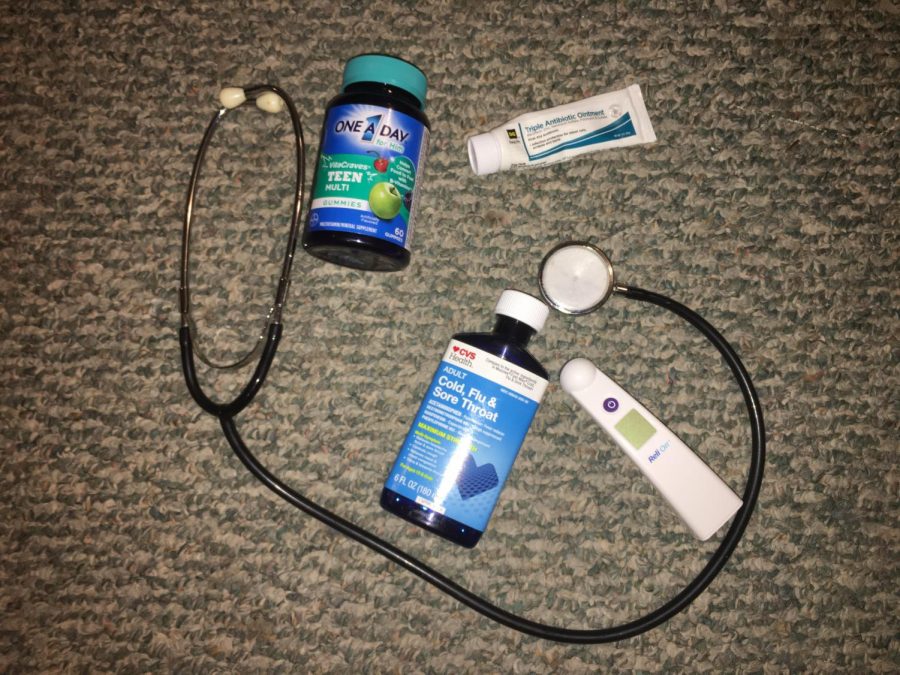 Jayla Pendleton, Warwhoop Editor
February 11, 2020
Fever. Cough. Shortness of breath. These are all symptoms of the Coronavirus also known as 2019-nCoV. According to Fox News, the virus began at an animal and seafood market in Wuhan, China and has spread to several other countries, including the United States. The illness is said to be transferable between humans. Disciplining oneself to practice basic sanitary methods, such as washing hands frequently and avoid touching the eyes and face, can help prevent sickness. Other examples can be cleaning and disinfecting objects and surfaces in the home or work space repeatedly. 
OUTBREAKS LIKE THIS HAVE HAPPENED BEFORE.
According to MSN, SARS, Severe Acute Respiratory Syndrome, emerged in China in 2003. The Coronavirus and Severe Acute Respiratory Syndrome both share characteristics. MSN reports that Dr. David Hooper, chief of the Infection Control Unit at Massachusetts General Hospital said that, "The risk is much higher for influenza for people in the United States than this new coronavirus." 
IT IS A GLOBAL HEALTH EMERGENCY.
The WHO classified 2019-nCoV as a global health emergency on February 6, reversing an early decision not to declare an emergency. China has seen the greatest number of cases, with 14,557 confirmed cases on Monday, February 3, according to WHO. Wuhan has been hit the hardest. Airports and railway stations are closed and public transportation halted. Private vehicles are banned. Residents wear face masks to protect against infection. While a new, 1,000-bed hospital is under construction, there are shortages of medicine, protective masks, and other supplies. In the United States, at least 11 people are known to be infected. Health officials on Thursday, February 6, reported the first U.S. case of the person-to-person spread of the virus- the husband of a Chicago woman who recently came down with the illness after visiting China. Massachusetts reported its first confirmed case Saturday. Other nations are closely screening travelers returning home from abroad. The U.S. State Department also elevated its China travel advisory to level 4, recommending that Americans do not travel there. 
IT ORIGINATED IN HUANAN, 700 MILES SOUTH OF BEIJING IN WUHAN.
According to Chinese officials, the virus first appeared December 12 about 700 miles south of Beijing in Wuhan, a city with more people than New York and Chicago combined. Health officials say the outbreak originated at the Huanan Seafood Market. Huanan Seafood, closed by officials on Jan. 1, was a wet market, one of a series of outdoor stalls selling fish and meat, some of its wildlife. They are called wet markets because sellers slaughter and cut up animals and fish while customers wait. The market is suspected because coronavirus transmits zoonotic diseases, meaning they are transferred from infected animals to humans. 
IT WILL AFFECT ELDERLY AND SICK PEOPLE THE MOST. 
Dr. Hooper points to the elderly and people who are sick with other conditions as a demographic who are over-represented in the coronavirus death toll. "For those who do have the disease, it seems like the elderly and people with comorbid conditions are more likely to have a serious illness," he said. Hooper said it's unknown if women infected with the virus can have complications while pregnant, like the Zika virus, which causes microcephaly and other fetal brain defects. 
IS THEIR A TREATMENT FOR THE CORONAVIRUS?
There's no specific treatment for illnesses caused by human coronaviruses but the CDC recommends taking pain and fever medications, drinking plenty of liquids and staying home to rest. 
For more information, go to (information found on these two websites):
https://www.foxnews.com/health/coronavirus-who-is-most-at-risk
https://www.msn.com/en-us/health/other/everything-you-need-to-know-about-coronavirus-the-deadly-illness-alarming-the-world/ar-BBZs9vQ