Teacher Feature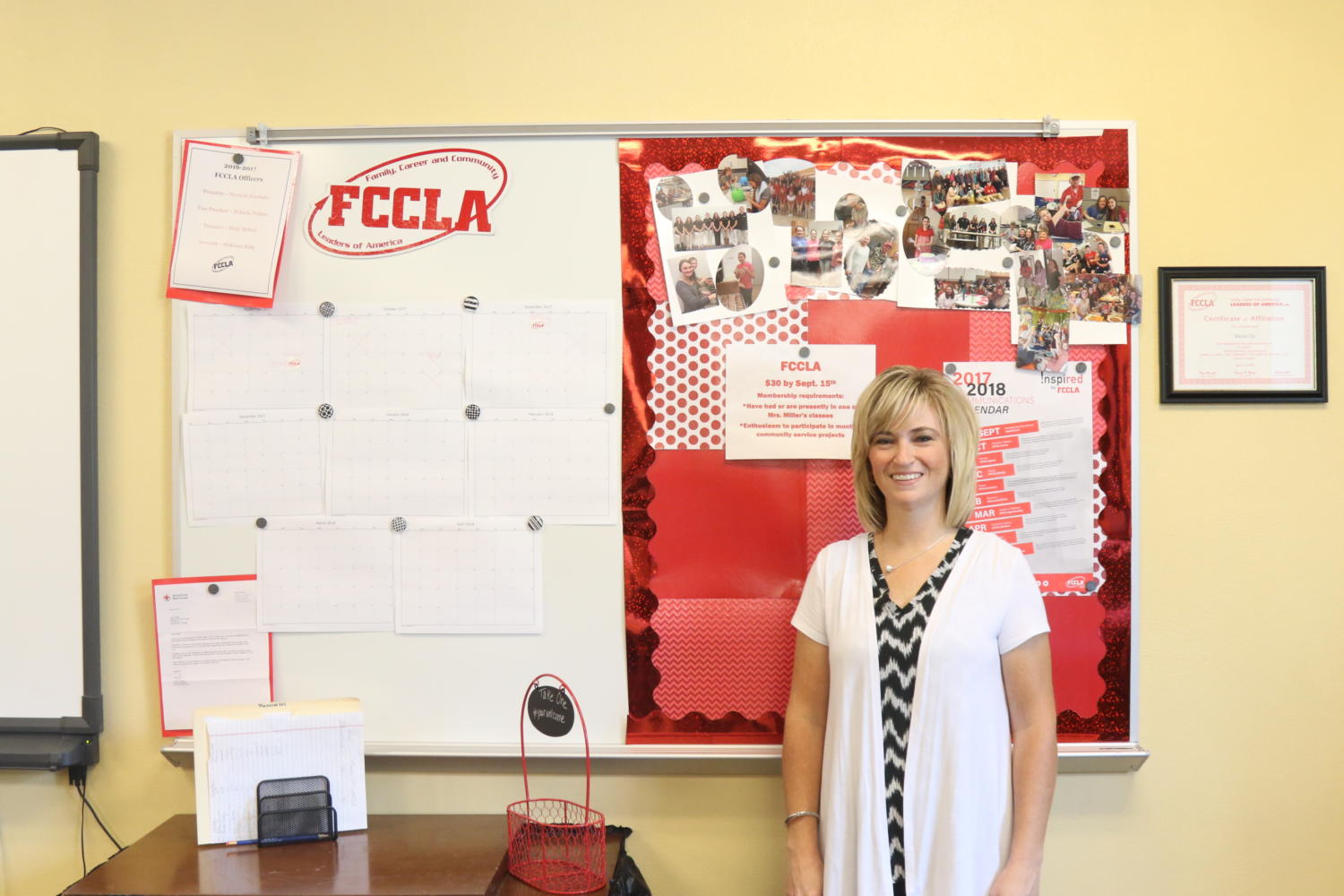 MaKenna Kelly
August 30, 2017
Mrs. Laura Miller is the featured teacher for August. She taught at Wesclin High School for five years and at Wayne City for 18 years. She is the sponsor for FCCLA and FCA. She teaches Intro. to Family Consumer Science, Child Development, Adult Living, Parenting, Resource Management, Living Environment, Foods I & II for Freshman through Senior and she teaches a junior high rotation.
Gracie Musgrave, one of Mrs. Miller's students said, "I love all of my Mrs. Miller classes. They're quite fun. I know a girl who would love to take the computer baby home again. (It's me!)" One of Mrs. Miller's favorite things to say to her class, especially her foods classes is, "Keep hot foods hot and cold foods cold!" When asked what was one of the main things she dislikes about teaching and she replied, "Having to set up certain boundaries with kids that you wish you could help out more and when one student makes it more difficult for another student to learn and my hands are tied as a teacher to do anything about it." Fellow teacher Ms. Rachel Webb said, "She has always been very friendly and supportive during my time as a teacher at WCHS. She is very involved in the extracurricular activities at the school and she genuinely cares about the success of her students inside and outside of the classroom."
Mrs. Miller graduated from Fairfield Community High School in 1990 and graduated from EIU in 1994 with a Teaching and Family Service degree and a minor in Psychology. What most people do not know about Mrs. Miller is that she won a baby derby and competed in horse shows. Mrs. Miller also loves to coupon in her free time.
Jason Miller, her husband, is an Industrial Engineer at General Tire. Claire and Kent are her children. Claire is a sophomore in college at Southwest Baptist University. Kent is a sophomore in high school at Wayne City High School. I asked Kent how he felt about having his mom working at the same school he attends, he said, "It stinks. She always finds out about everything and always checks my grades 24/7!"