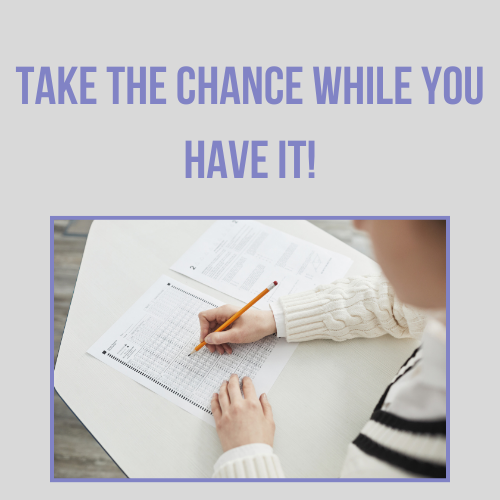 Students have been offered a rare opportunity for a limited time to "Buy One ACT test, Get One Free." According to https://www.princetonreview.com, "The ACT test is to measure a high school students readiness for college." The ACT cooperation has never offered this for students, until this year.
Student, Brylynn Wallace, stated, "I'm not a very good test taker, so with this new opportunity, it makes me feel better knowing I have a second chance if I don't get the test score I want!"  This new addition to the ACT test has drawn in many students. The ACT's next test date is December 9, and the late registration deadline is November 17. However, the late registration will include a late fee along with it.
Student, Joanna Leonardi said, "I'm excited to take the ACT test, and I'm positive that it will help me next year whenever I am applying to colleges." The ACT test has been helpful for multiple kids in achieving their goals to get into their dream colleges, because for some colleges it looks better to have the SAT test scores along with the ACT test score. Both scores together give students a higher acceptance into a lower acceptance rate college. The opportunity to take the test more than once at no extra cost gives students the opportunity to have a second chance in getting the test score they want. If any student is interested in taking the ACT, visit the website https://www.act.org/content/act/en/products-and-services/the-act/registration.html#bogo, and get signed up today, with a late fee.